Hydronic Underfloor Heating In-Screed
Hydronic screed heating is installed on top of the structural slab and provides faster reaction times than in-slab heating.
Hydronic underfloor heating uses hot water to circulate through the pipes. The water is heated via a main energy source which can be an efficient solar collector system on a roof, a gas boiler, heat pump or even geo-thermal. An in-screed hydronic heating system is usually installed on top of the structural slab and held on the floor by galvanized clips. Hydronic systems provide a constant thermal ambient temperature and can be controlled by a variety of thermostats. Hydronic underfloor heating prevents the spread of germs and illnesses and is virtually silent. Directly heating the floor wastes very little heat as there is no rising hot air that constantly evades through the ceiling. Unlike artificial heating, the heat is not overpowering but rather naturally feels as though it is an innate part of the room.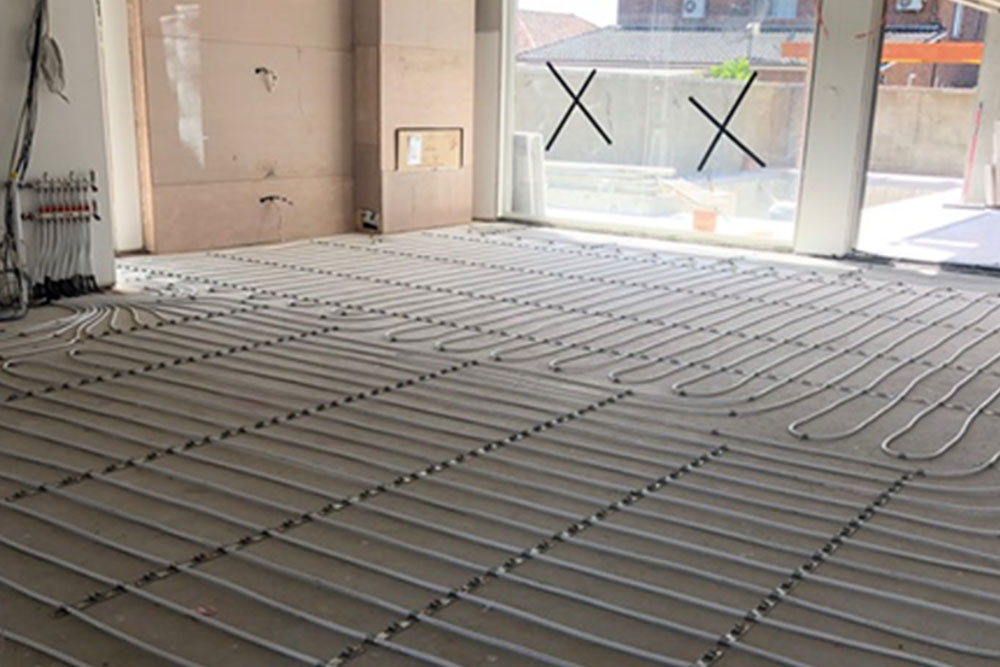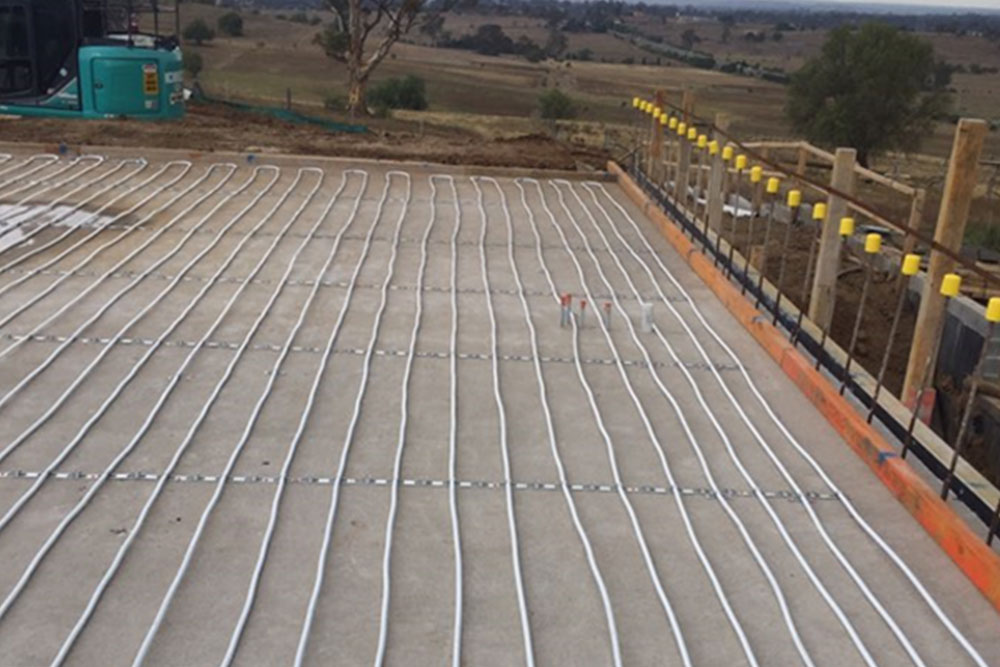 Would you like more information on hydronic heating and cooling? You can call our Sydney Office on 1300 186 667, our Canberra Office on 1300 732 807, use the email addresses below, or use our Contact Form. Your comfort is our concern.