The best air conditioning for your needs.
Originally, air conditioning (also known as AC A/C, air or air con) was for cooling only- "the process of removing heat and moisture from the interior of an occupied space, to improve the comfort of occupants."
Today, you have the choice of cooling-only air conditioning, or highly efficient reverse-cycle units, which can also heat your home economically. To quote the Consumer magazine Choice;
"Reverse-cycle models can be used for cooling in summer and heating in winter. While the purchase and installation costs can be high compared to an electric heater, reverse-cycle air conditioners are actually among the cheapest and most effective forms of heating for large spaces over the long term. Even if you only need heating for a few days or weeks each winter, a reverse-cycle model could be your best option."
We'll help you choose the best type air conditioning system for your home or building.
The first choice will be: cooling only, or heating and cooling. The second choice is whether to choose a split system, a multi-split system, or a ducted system.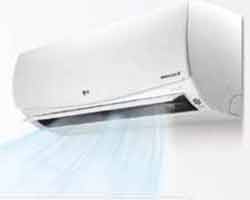 If you want to heat/cool a single room or an open area up to approximately 60 m2, then a split system could be for you.
The split system comprises of a compressor unit placed outside and an indoor unit which is connected to the compressor by piping. A remote control allows you to adjust the setting to your liking.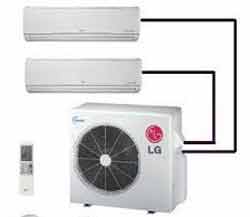 The multi-split system is a development of the of split-system, and is a good choice to heat/cool two or three rooms or areas that are close together.
While there is a separate unit in each area, individually controlled by its own remote handset, there is only a single outside compressor unit. This is ideal when having multiple compressor units outside is not convenient- often for space or noise considerations.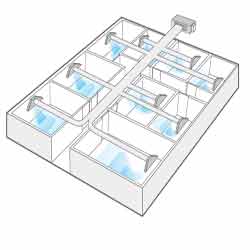 If you want to control the temperature of a whole house, or other multiple areas, then a ducted air conditioning system is the one for you.
A central compressor unit connects to air outlets and temperature sensors in the individual spaces. A central control panel allows setting the correct temperatures for each space.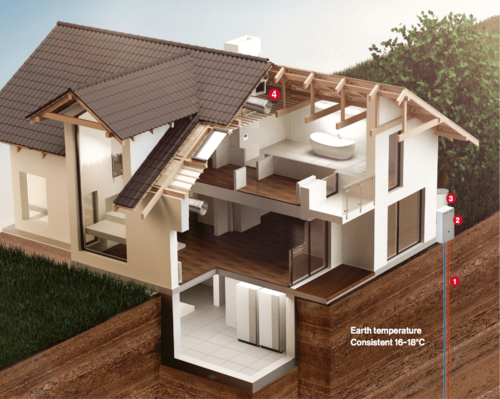 Rinnai's Geoflo Hybrid is a highly efficient direct exchange geothermal system that uses constant temperatures from the ground to transfer warm or cold air into almost all homes, buildings and provide hot water to your home or office.
SmartHeat is the only supplier of Rinnai geothermal system in NSW and ACT.
Calculating The Required Size Of An Air Conditioning System
The next choice is, what capacity should the system be? Calculating the size of your air conditioning system is not a job for amateurs. You don't want to pay for a system bigger and more expensive than needed, and you don't want a system that's not up to the job. SmartHeat's experts will work with you to design the best system, with the lowest running costs.
A proper calculation takes all the room's details into account:
The size of the room: length, width and height.
The type of room: living room, open-plan living room and kitchen, bedroom, etc.
The size and orientation of the windows and glass doors. A large north- or west-facing window can let in a lot of heat in summer.
Shading and curtains on the windows.
Insulation of the floor, ceiling, and walls.
The local climate.
SmartHeat partner with electronics giant LG and heating & cooling leading company Rinnai to provide you with the best quality, most reliable and economical aircon systems on the market.
Would you like more information on air conditioning? You can call our Sydney Office on 1300 186 667, our Canberra Office on 1300 732 807, use the email addresses below, or use our Contact Form. Your comfort is our concern.